Prajwal Thapa, Juventus star player Cristiano Ronaldo asks his teammates give their best to reach Champions Leauge Final where Italian side will face Portuguese champions Porto on Wednesday night.
Juventus haven't reached Champions Leauge Final since 2017. The Serie A champions progressed to knock-out round as winners of Group G after a 3-0 win over Barcelona at Camp Nou on matchday six. Andrea Pirlo's side have won 11 of their previous 13 Champions League matches, including all three away from home this season.
The 36 years old is determined to take Juventus to another final after 4 years as they aim to win title for the first time in 25 years.
"This is what Champions League is all about: the knockout rounds," Ronaldo wrote on Twitter on Tuesday. "It's almost as if another competition starts from this point on and everybody has to bring their A game, because every detail can make the difference.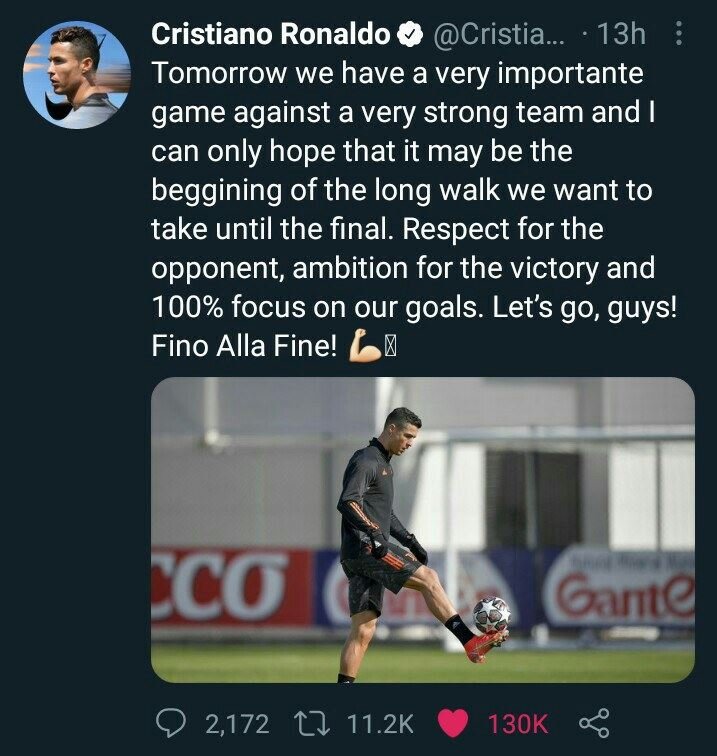 "In the last couple of years we went home sooner than we wanted, but we continue to aim higher every season and this year is no exception. Tomorrow we have a very important game against a very strong team and I can only hope that it may be the beginning of the long walk we want